Meet the Cookson First Aid team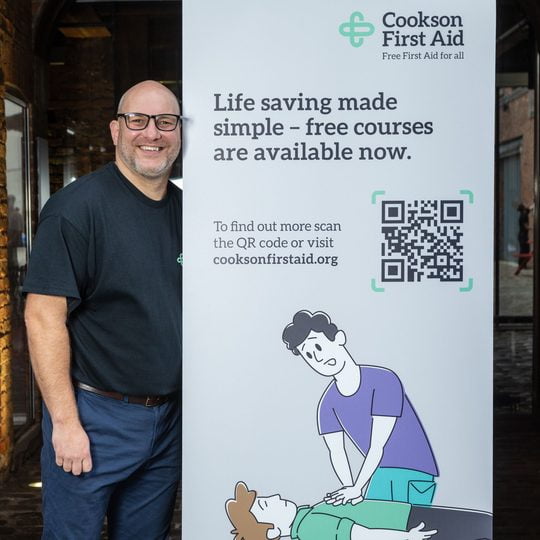 Ric Smith is our amazing First Aid Manager. ​​​​​​
Ric joined us in October, having previously served in the Queen's Guard Regiment and a combat medic for over 18 years, he is also a local Scout leader, keen cyclist and has been an active campaigner with national government to support community access for defibrillators.
For those of you who have already joined one of our courses, you will know Ric is a brilliant and approachable teacher, and can answer any questions you have while learning to save a life.
Book your free training with Ric here.